Hello, friends!
Shew! Has it been a busy past few days, but I'm sure all of you have been busy as well. Is it the warmer weather, perhaps? Everybody coming out of hibernation and getting things done?
Either way, I am thoroughly enjoy this pre-launch nesting phase (forgive me, I've got babies on the brain), and I'm so eager to place The Midwife in your hands. I just received the gorgeous finished copies last week.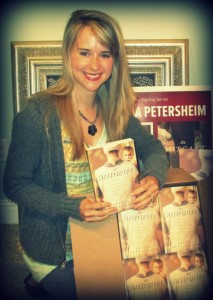 I had a radio interview on WHUB Thursday, which went well; it's always slightly thrilling to have a reason to get dressed before dawn (the UPS man is used to seeing me in my bathrobe) and swinging by Starbucks like a regular career woman. 😉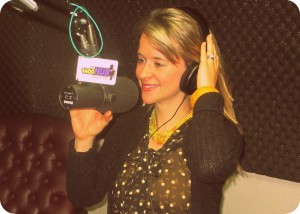 Today, The Midwife had its first book signing at Foxleaf Bookstore; the rain held off just long enough for me to have the signing outside. As you've probably guessed by now, I love chatting with strangers.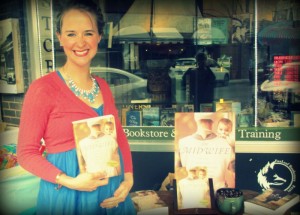 Afterward, I received word that the book trailer for The Midwife was completed. Sophia Boyce Photography did a great job, just like she did with The Outcast, and I'm so excited to share the finished version with you!
In honor of the book trailer being here, and of The Midwife launching in less than a month, I'm giving away a copy of The Midwife and The Outcast!
Winners get to choose between The Outcast's regular edition or the large print, hardcover edition, which just came to my doorstep today! Isn't it beautiful?
To enter, just tell me what's your favorite summer activity?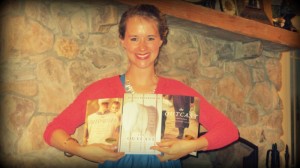 Well, without further ado, I will leave you with the lovely book trailer by Sophia Boyce. If you're interested in her work, you can email her for more information at sophiaboycephoto@gmail.com.
Well, I was trying to get all fancy on ya, but providing this link for the book trailer is the best that I can do! 😉 https://www.youtube.com/watch?v=vdfrWF0l0B4
The following two tabs change content below.
Jolina Petersheim, bestselling author of The Midwife and The Outcast, and her husband share the same unique Amish and Mennonite heritage that originated in Lancaster County, Pennsylvania, but now live on a solar-powered farm in the Driftless Region of Wisconsin with their young daughters. Visit with Jolina at www.jolinapetersheim.com.
Latest posts by Jolina Petersheim (see all)